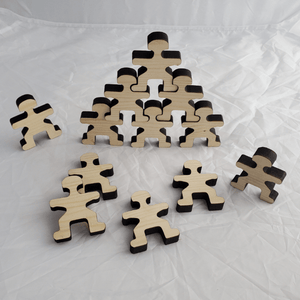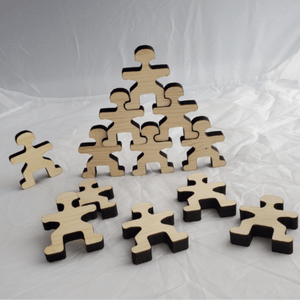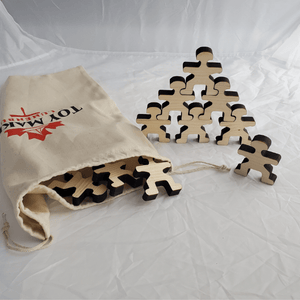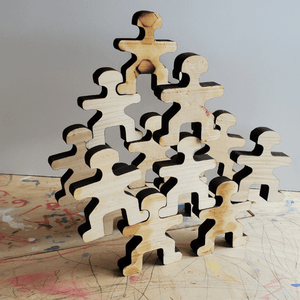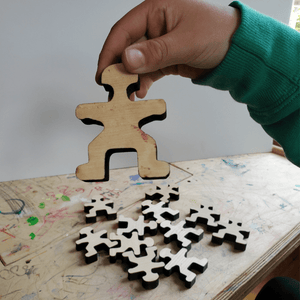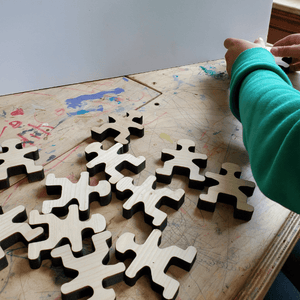 Wooden Friends Stacking Pieces Set
Our Stacking Friends sets are ideal for open-ended play anytime! They're perfect for building hand-eye coordination—and for some screen-free fun!

These stackers are NOT JUST FOR KIDS. Both children and adults can enjoy a hands-on activity balancing the pieces based on their skills.

Leave them out on a low table and see how often your little ones wander by and stop to play.
Recommended for ages 5 to 99
Each set contains 15 pieces
Comes with a cotton drawstring bag for easy storage
Made from softwood

Smooth, burnt edges, 

no finish applied

Dimensions p

ieces are 6 cm wide, 1.5 cm thick, and 6 cm tall

Weight  0.2 kg