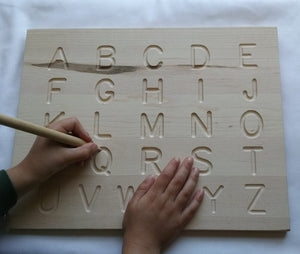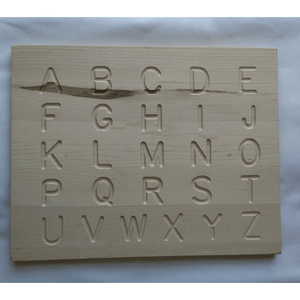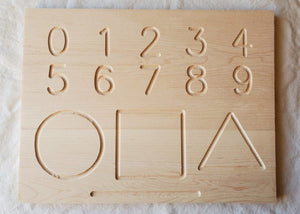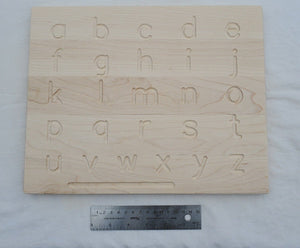 Wooden Alphabet Tracing Board
Double-sided wooden alphabet tracing boards with letters, shapes, or numbers. Tracing boards help children with dexterity and writing skills. Children can trace these carved wooden boards with their fingers or with the stylus.
Choose from:

1)  A board with 26 upper case letters on one side and 26 lower case letters on the backside.
2)  A board that contains 26 upper case letters on one side. The backside contains 0-9 numbers with circle, square, and triangle shapes.

Recommended age group 3-6 years.

Made from maple wood

Dimensions (cm): 35 x 29 x 2
Weight: 1.7 kg