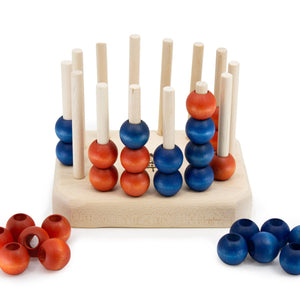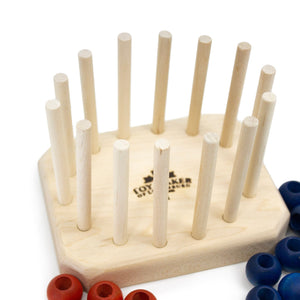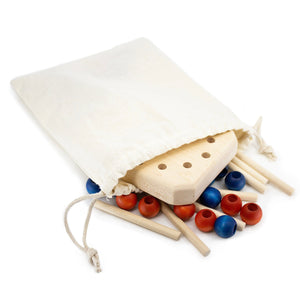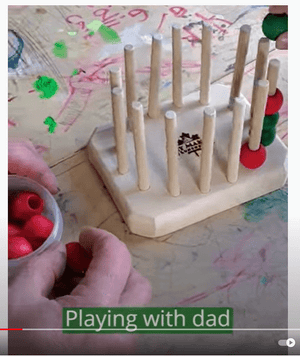 Four in a Row Strata Game
This two-player game is like a 3D version of Tic-Tac-Toe or 4-in-a-row.  The player who completes a row of 4 beads of her/his color (horizontally, vertically, or diagonally) is the winner. The vertical rows (dowels) can be removed for easy storage.
Caution: Item contains small parts and may present a choking hazard. Not suitable for children under age 3.
Made from hardwood
Recommended for Ages 8+
Dimensions (cm): 19 x 14 x 4
Weight: 0.4 kg