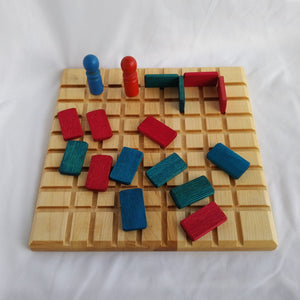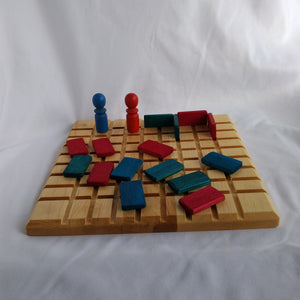 Quorridor staregy game for two players
The objective of this game is to be the first to move your pawn to the opposite side of the board. through the fences created by your opponent. 
Each player is represented by a pawn which begins one edge of the board. Players take turns moving their pawn or placing walls. Walls are be placed in the groove that runs between the spaces.
Made from maple wood

Recommended for Ages 8+

20 walls, 2 pawns, game board, and instructions included

Dimensions (cm): 26 x 26 x 4

Weight: 0.8 kg