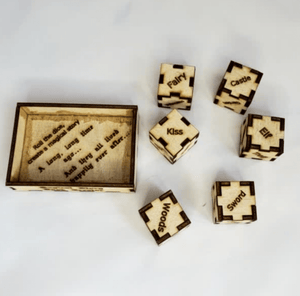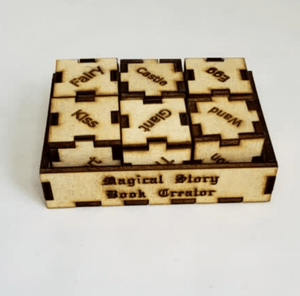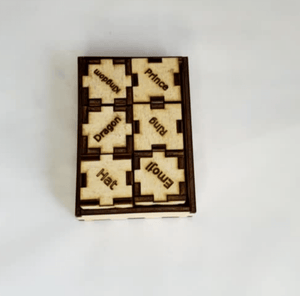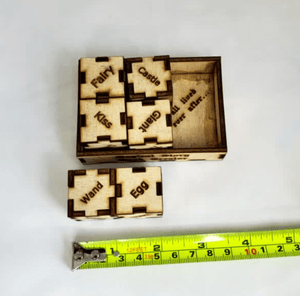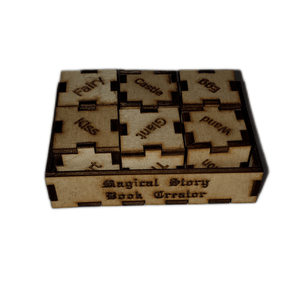 Fantasy Story Dice Prompts
This set of fantasy storytelling dice prompts allow children and adults to come up with stories involving magic and adventure. The 6 handy dice have 36  imagination-boosting words to make stories. No matter what combination comes up when rolling the dice, you will have a setting, a main character, a creature, and items to use in your story.
Embark on a journey of imagination with this magical fantasy story set! All you need to do is roll the dice and let fate decide what elements will enter your world. From a mysterious setting, daring main characters, mythical creatures, captivating adjectives - everything that can help create an enchanted tale awaits you!
How to use the fantasy story dice prompts
as creative writing prompts to help children develop their descriptive writing skills, and craft more engaging stories.

or to have fun creating fantasy stories with family and friends

Here is a suggestion on how to use the dice to play. Gather your kin around the kitchen table and unleash copious amounts of creativity telling fantastical tales! Take turns rolling the dice and using the prompts as part of an epic saga crafted by all. You choose how many and what prompts to use. As each person takes their turn adding details from what they've rolled on the dice it's sure to be one saga filled with laughs (and maybe some unexpected surprises!).
Don't worry if it's not perfect - good stories are meant for improving with every retelling! 
Made from baltic birch plywood

Dice stored in a tray

Manufactured with care in Nova Scotia

As they are made of natural wood, each piece is unique and may vary slightly from the photo

Dice dimensions about 3 x 3  x 3 cm (1" x 1" x 1")

Tray dimensions about 9 x 6.5  x 2.5 cm (3 1/2" x 2 1/2" x 1")

6 dice and tray included


Recommended for ages 6 and up

*** Choking hazard - Small Parts - Not intended for young children**