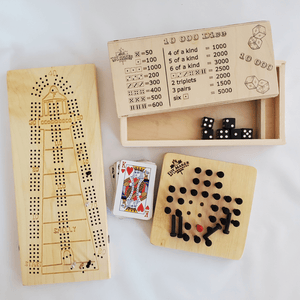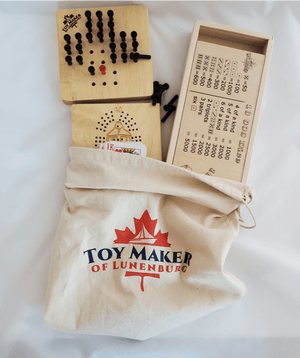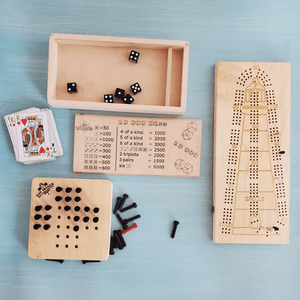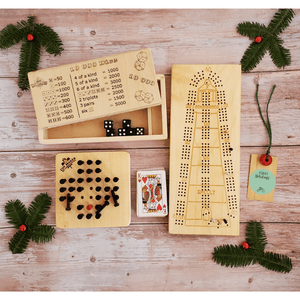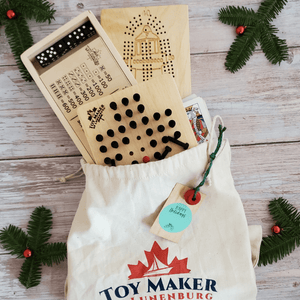 East Coast Game Bundle
Do you have a man in your life who's hard to shop for? Classic board games make great gifts for men. 
No game bundle will be complete without a crib board on it. Cribbage has been around since the 1600s and is an East Coast tradition! Our handmade hardwood "Crib" boards come in several Maritime themes with pegs included.
This East Coast game bundle has 3 maritime favourites:
Lighthouse engraved crib board for 2 to 6 players 

10,000 dice game with tray box for 3 to 8 players

Peg elimination games on one board that offers

Cat & Mouse - a game for 2 players

English Solitaire -  game for 1 player

Cotton storage bag, deck of cards, and 6 metal pegs for cribbage included