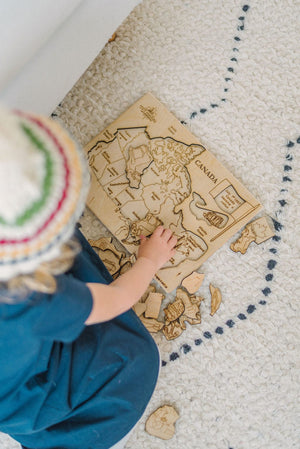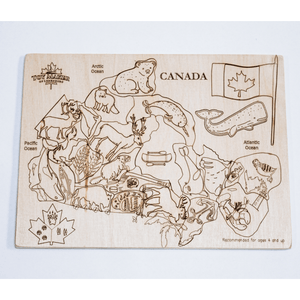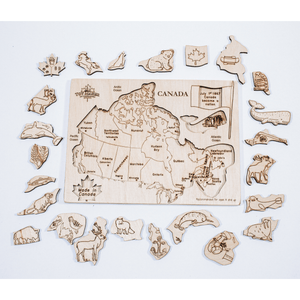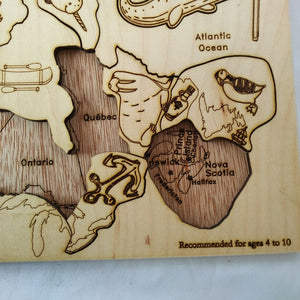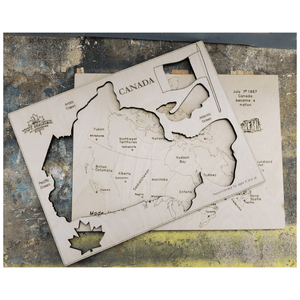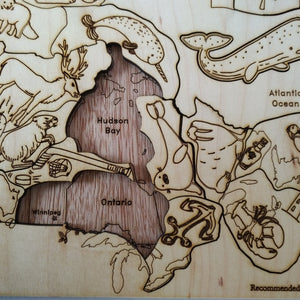 Kids Canada Map Puzzle with Native Animals
Discover iconic Canadian animals and the geography of Canada with this unique and challenging map puzzle. Made in Canada, this sturdy puzzle will provide hours of fun as both parents and children map out Canadian wildlife, such as the narwhal, puffin, bison, and more! When complete, lift the pieces to learn the regions of Canada. The lovely two-tone wood design also makes this puzzle a fun and educational piece of art. A perfect gift for your little explorer!
The puzzle pieces consist of animals and Canadian icons. The bottom layer of the puzzle contains a Provincial map of Canada with the Capital Cities.
Made from plywood
Recommended for Ages 4- 8
Dimensions (cm): 30 x 22 x 1
Weight: 0.3 kg