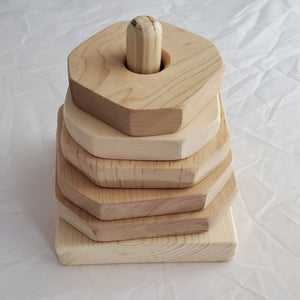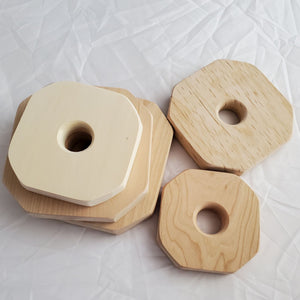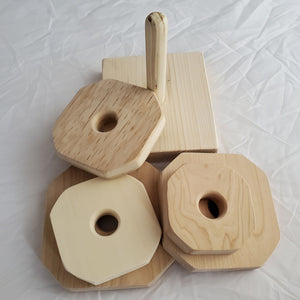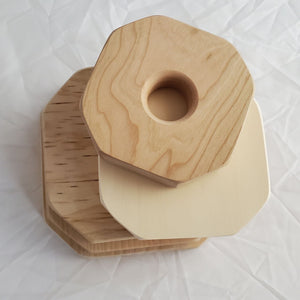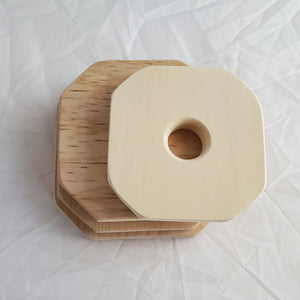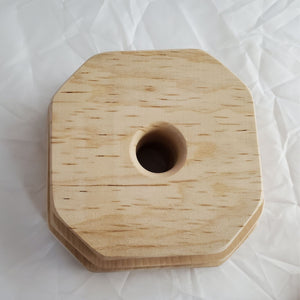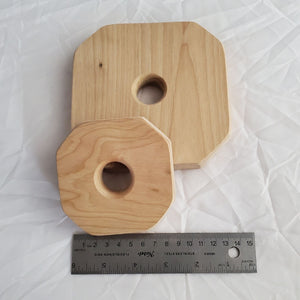 Toys
Natural Wood Stacking Toy
This classic stacking block will be one of your child's early favourites! Our heirloom stacking rings toy is made with an eye-catching variety of Canadian-sourced woods, offering different textures, weights, natural colors, and smells for your child to play and learn with. We designed this toy with your child in mind to help develop fine motor and problem-solving skills: stack the rings by height, from largest to smallest, or simply play with the rings by themselves. Smooth sanding (no finish applied) and rounded edges allow for safe, fun play.
The type of wood used and tones of the wood vary.
Made from hard and soft wood.
Recommended for Ages 1+
Dimensions (cm)15 x 15 x 18.
Weight 1.1 kg.