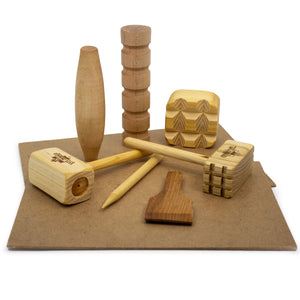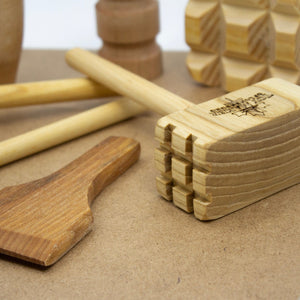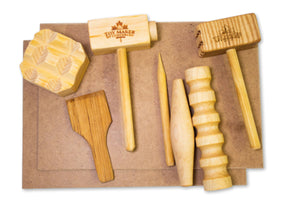 Child Care Products
Wooden Tools for Dough and Clay Play
Durable and beautifully set with 7 wooden sculpting tools to play with clay and dough. The 2 included mats help to set up an invitation to play in an open-ended and unstructured way. Children will enjoy the feeling of natural solid wood. The wood is sealed for easy cleaning. Use the stamp, pins, and grooved hammers to add texture.
The set of 7 tools includes 2 rolling pins, 2 hammers with grooved ends, a textured stamp, a pointed tool, and a spatula.
2 Mats
Tools range from 11 cm to 17 cm long.
The mats are 11.5 cm x 8.8 cm long.