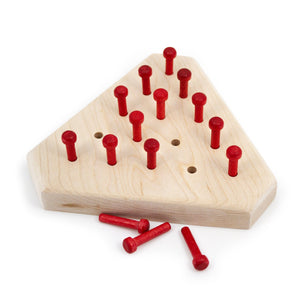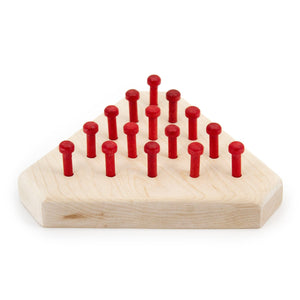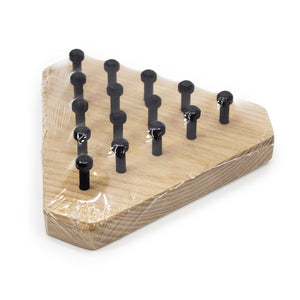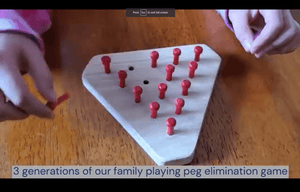 Products
Peg Solitaire Elimination Game
For this Classic game, all you have to do is jump one peg over another into an empty hole and remove the "jumped" peg. Continue doing this until there is only one peg left.
Caution: Item contains small parts and may present a choking hazard. Not suitable for children under age 3.
Made from hardwood
Recommended for Ages 8+
Dimensions (cm): 15 x 14 x 5
Weight: 0.3 kg.