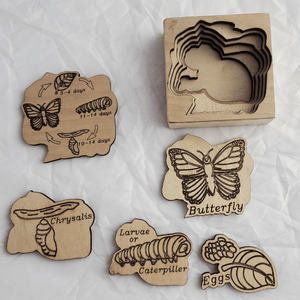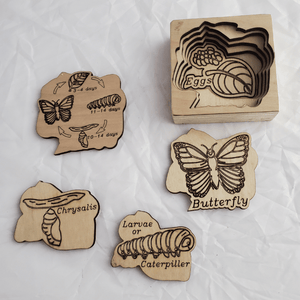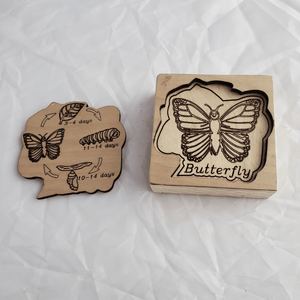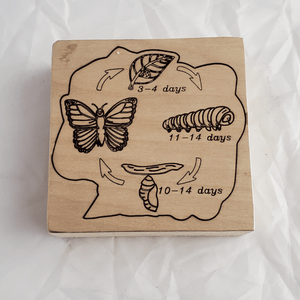 Products
Butterfly Life Cycle Wooden Puzzle
We love a toy that teaches while it entertains! Our Butterfly Life Cycle puzzle is a stacking puzzle that teaches kids the life cycle of a butterfly as they stack the pieces in order.
The puzzle has 5 different layers. Four layers illustrate the butterfly's major stages of metamorphosis: egg, caterpillar, chrysalis, and adult. The fifth layer has the life cycle with the 4 stages to reinforce learning and help the younger ones put the puzzle together.
It's a perfect educational toy for spring and summer—see if you can spot eggs, caterpillars, chrysalises, and butterflies out in the wild! 
Recommended for ages 4+
5 Level puzzle
Made from plywood

Smooth, burnt edges, 

no finish applied

Dimensions of box are 8.5 cm wide, 8.5 cm long

, and 3.5 cm tall

Dimensions of pieces 

are 6-8 cm wide, 5-7.5

 cm tall, and

 0.6 cm thick
Weight  0.2 kg